David Saroli - Founder and Chief Executive Officer

Since 1989, David Saroli has been an entrepreneur and a business leader in procurement, technology, e-commerce and finance.
Over the course of his 30 year career, David has successfully launched and grown four different startups that focused on outsourced procurement, supply chain management, eProcurement software, supplier ecommerce enablement software, diversity inclusion and financial processing software. David has gained extensive experience in every aspect of startup companies including capital raises and mergers and acquisitions.
Under David's leadership, his current company, ePS, has become one of the top eMarketplace and Reseller software companies in the country and continues to have double digit growth year over year.
David spends his spare time with his wife and daughters enjoying several outdoors activities through all the Michigan seasons. David also offers mentoring to small diverse businesses and Veteran-owned businesses to help build business plans that will allow for growth with minimal overhead. Some of his hobbies include fishing, hunting, outdoor activities and teaching kids the art of outdoor survival. His volunteer work includes Hospice, Ted Nugent Camp for Kids and Veteran fund raisers.
Michelle Ferry – Chief Technology Officer
Michelle Ferry serves as Chief Technology Officer and is responsible for the overall strategic design and management of all functions of all ePS applications including ePS Procure, ePS Catalog, ePS Fulfill, ePS Payment and ePS Integrate. She provides technical expertise on all customer integrations including 3rd party applications. Michelle is responsible for Quality Control, overseeing all implementations and integrations and for daily case management including scheduling and testing of all product releases and client communications. She works with every customer to define and document all business requirements and ensures that business requirements are executed during the implementation process. Michelle works closely with all business units at ePS from sales to customer service as the internal technical expert on all system functionality. Michelle attended both Wayne State University and University of Michigan focusing on Information Technology and Computer Science.
Michelle brings to ePS, 16 years of experience from Office Depot Business Services Division in which she held several positions across multiple operational business units, the last being IT / Implementation Manager for the Midwest region. Within this position, her primary responsibility was Implementation and Integration between OD and customer technical applications for Major and National Accounts, including 3rd party applications such as SAP, Ariba, Peoplesoft, and Infor. During her tenure at Office Depot she participated in the design and management of Office Depot's initial B2B website, facilitated OD's first 3rd party integration, and managed the Office Depot Tier 1 Program. This led her to ePS, where she currently manages ePS's Tier 1 program accounting for over $20 million in annual sales.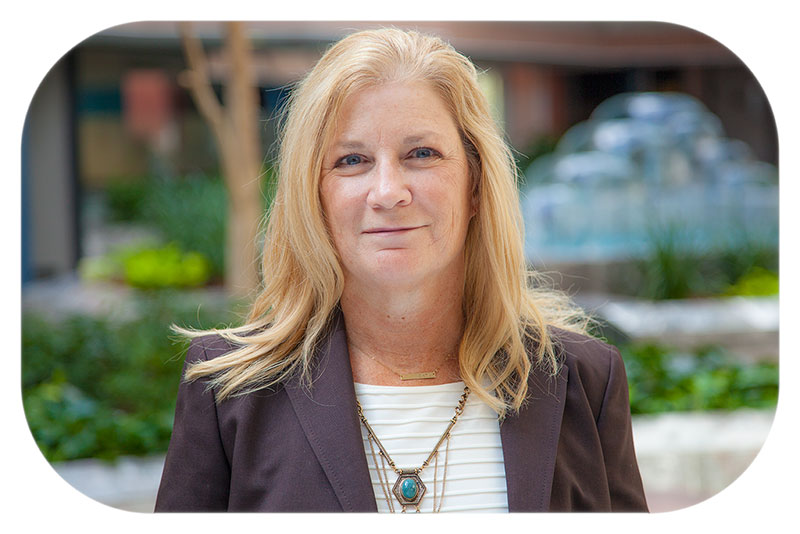 Julie Russett – VP, Strategy & Business Development
As the Vice President of Strategy and Business Development at ePS, Julie is responsible for the overall business relationships with each ePS customer. Julie provide leadership, strategic planning and team support to the ePS account managers who oversee each account from contract signing through implementation and on into maturity. Her team works tactically with each customer to achieve corporate goals that are influenced by the use of the ePS platform. Julie personally is responsible for the direct relationships with ePS' enterprise accounts that have revenue of $10B or more.
Working from an in-depth knowledge of each account, and based on expertise with industry best practices, Julie directs ePS internal teams to support and organically grow each account through Customer Service activities, supply chain strategies and system configurations and enhancements that meet new business processes. Areas of responsibility include project management, communications (internal and external), analysis and reporting.
Julie has more than 25 years of experience in various organizational roles. With a Bachelor of Science in Education from Central Michigan University, she has led instructional design and development teams, overseen corporate training initiatives, and built and implemented corporate-wide human resource strategies. For the majority of her corporate career, Julie has held strategic, executive-level positions in entrepreneurial organizations. Flexibility, creativity and the ability to successfully connect the vision of leadership to actionable goals are some of the characteristics that Julie exemplifies.
Julie is an active advisor to Smart Women's Empowerment Program, whose mission is to inspire and empower women and girls to live more confident, joyful and financially secure lives through mentoring, workshops and educational resources focused on financial literacy, entrepreneurship and happiness. She is involved with grant writing in support of after-school programming for Detroit-area schools, an organic gardener and outdoor enthusiast.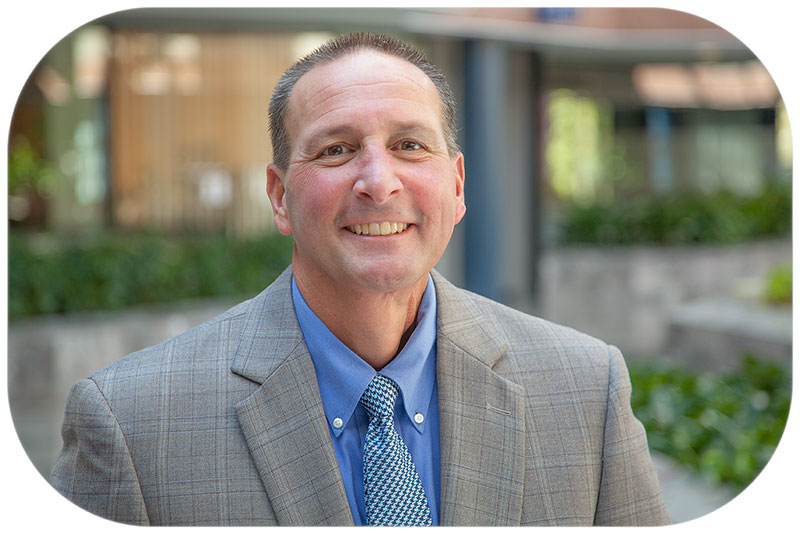 Mark Saroli – Senior Vice President of Supply Chain Management
In this role, Mark is responsible for implementing and guiding strategic relationships between the supplier and customers. With an ever changing business environment, a close collaboration between supply chain and customer is essential. It is one of the foundational pillars of the ePS philosophy. Mark is also responsible for engaging suppliers, understanding their product lines, teaching them about the ePS model and technology and building a strong alliance for success.
Economy of scale and the quality of product are a result of the Supply Chain Management Program championed at ePS. Solid partnerships with National and Regional suppliers, coupled with comprehensive and expansive supplier catalogs, allow ePS to offer a broad range of products at economical competitive pricing. Mark's management of the process from initial contact through implementation at multiple customers is a cornerstone of the ePS standard.
Mark Saroli has an extensive background in purchasing and supplier relations. Experience over the last 20 years in various segments of industry such as metals, packaging, MRO and automotive has allowed him to develop a unique ability to manage a diverse supply chain. Add to this his inherent knowledge of the ePS platform and the results equal a blueprint for success.
Mark is an avid golfer and coach. He has managed and coached several little league baseball travel teams and has helped several young men secure positions on college teams. He is also very involved in local community golf fundraiser and events. Mark attended Eastern Michigan University and focused his study on Business Management.
Ann Zach – Chief Financial Officer and Human Resource Manager
Ann is responsible for all financial reporting along with managing all requirements and benefits for employees. She handles all invoicing, receivables, payables, and aids in the budgeting as well. She enjoys being able to be a part of all the areas of accounting for the Company.
Ann attended Eastern Michigan University with the Presidential Scholarship and started working for General Motors upon graduation. She had the opportunity to work in Accounts Payable, Accounts Receivable, Payroll, Cost Accounting and the Audit Departments. She has been with ePS for 15 years and enjoys her experience working with very talented and innovative people.
Our software solutions are the best, but that's just the start. Our people, our customer service and our continuous innovation make us the clear choice. Please schedule a demo today!